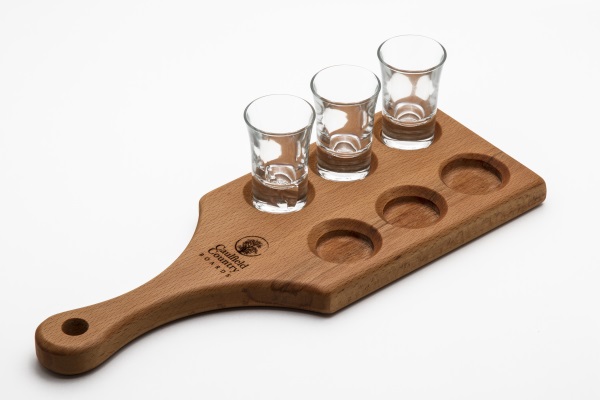 Shot Board
Description:
This unique board, with 6 glasses included, is the perfect piece to end a dinner party in style. Presented in a branded, recycled cardboard box, it is the perfect gift.
Dimensions: 34 X 13 X 2 Cm
Personalisation:
We offer an engraving service with all of our products, giving your purchase a uniquely personal touch. When you choose to add an engraving and select "Add to Cart" you will then be able to insert your inscription and specify your preferred font. Please Scroll down for an example of the two fonts available.
Shipping:
Free shipping within Ireland and Northern Ireland, and we pay half the postage cost for everywhere else!
Please select if you would like to add an engraving in the drop down menu